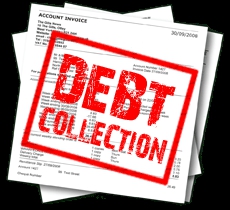 Schold Collection Affekoten an Nigeria
Schold COLLECTION Affekote AN Nigeria
Wann Dir mat engem vermeintlech ongeklärten Kont oder engem Fall vu Bedruch am Laf vun Ärem Transaktioun mat enger Privatpersoun oder Firma an Nigeria si konfrontéiert, dann braucht dir eng sécher, efficace, Käschte-effikass a berufflech Schold Kollektioun an Erhuelung Servicer am Nigeria.
Um Lex Artifex LLP, mir sinn net eng Kollektioun Agence. Mir sinn Kollektioun attorneys datt Kollektioun a Persoun Servicer uechter Nigeria als beherrscht heescht déi fir déi erbäermlech Scholden fir Clienten wéint sinn séier an effizient.
d' Schold Kollektioun attorneys um Lex Artifex LLP, ginn net op all onbezuelten Kont an, egal wéi schwiereg d'Bezuelen agetriichtert Sou gin. Mir vertrieden souwuel Nigerian an iwwerséiesch Clienten: Persounen, Servicer Betriber, Producteure, Händler, finanzéieren Institutiounen, Regierung Agencen,
as well as law firms both directly or through their collection agencies

.
Fir duerch Kollektioun Agencen scho Konte, mer Kontakt der creditor nëmmen mat Kollektioun Agence Erlaabnis.
Our mindset is to provide successful recovery of your debt collection claims quickly and efficiently whether that entails taking the debtor to court or not

.

We use fast and aggressive legal strategies to collect your money

.
Type AN dossier Struktur
Eis weider Präisser Gamme vun 5% – 50% jee no der Zort vun Kollektioun an der Zomm vun der Fuerderung. fir Dénonciatioun, mir Vitesse ass eng 5%
non-contingent suit fee to apply against our contingent rates

.

Flat rates are also available on request

.
Ze léieren Agenda de Lex Artifex LLP Schold Kollektioun Service, weg Kontakt Member vun eiser Equipe direkt oder Mail lexartifexllp@lexartifexllp.com. D'Affekote sinn beherrscht an Englesch Sprooch an Aarbecht mat Net-Englänner Clienten duerch Sprooch Iwwersetzer schwätzen.
Lex Artifex LLP d'Commercial Recouvrement Froen herno zu Group