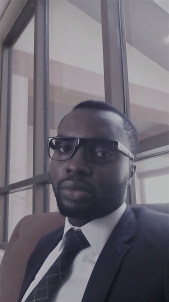 EdoAbasi chairs Lex Artifex, LLP. and coordinates the various practice areas of the Firm. He practices business law, covering a full array of Nigerian and international corporate and commercial law practice. He serves our clients who are in agribusiness, shipping and maritime, foreign trade, real estate, intellectual property, mining, oil & gas, and manufacturing sectors and across the entire value chain. He has worked on numerous foreign direct & portfolio investments, public-private partnerships and worked extensively on the negotiation of complex commercial agreements.
EdoAbasi advises clients from around the world on cross-border investments, asset acquisitions, divestitures, joint ventures, strategic alliances, corporate finance, project finance, industrial projects, legal compliance, and immigration. He has helped clients define corporate governance models and build partnering-specific deal processes.
EdoAbasi's additional background in Project Management has been strategic and most expedient in attaining our clients' business goals.
EdoAbasi earned a BL from the Nigerian Law School, an LL.B from the University of Uyo, Nigeria, and a BSc. in Project Management from the University of Jos, Nigeria.
PRACTICE FOCUS AND EXPERIENCE
Business Development

Corporate and Commercial Law Practice

Cross-Border Trade & Foreign Direct Investments

Debt Recovery

Immigration

Joint Venture

Project Finance

Real Estate

Legal Compliance
PROFESSIONAL MEMBERSHIPS
Nigerian Bar Association

International Bar Association

Nigerian Bar Association Section on Business Law

Chartered Institute of Taxation