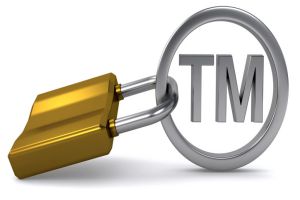 How to Protect Your Brand in Nigeria
HOW TO PROTECT YOUR BRAND IN NIGERIA
Protecting your brand in Nigeria (the largest market in Africa) is strategic and very important. Nigeria's amazing market size and its growing middle-class population are without doubt, golden for overseas companies, foreign brands, and exporters of goods and services.
Protecting your brand in Nigeria affords you the benefit of eliminating the risk of someone else filing the trademark of your brand in the same industry as yours. Such risk would severely hamper, if not eliminate your ability to sell your goods and services to the Nigerian consumers.
Getting a Nigerian trademark for your brand would eliminate the chances of your products getting impounded by the Customs, or receiving a cease-and-desist letter from a user of your brand name in Nigeria. Local partners and distributors of consumer goods in Nigeria also prefer to work with companies that have trademark rights already protected in Nigeria.
PROTECT YOUR BRAND IN NIGERIA.
Of course, if you are selling your products to consumers in Nigeria, or intend to do so in the nearest future, then you should trademark your brand name and logo/design in Nigeria.
Lex Artifex LLP is a top IP firm in Nigeria and provides comprehensive services in all areas of intellectual property law serving clients who are doing business globally. Our IP attorneys specialize in the commercialization of intellectual property and the enforcement of intellectual property rights.
We assist clients in filing and prosecuting trademark, patent and industrial design applications in Nigeria. We structure documentation on the acquisition, licensing, and sales of IP rights. We deal with opposition and infringement cases, as well as import and export services, trade solutions, seizures, forfeitures, and customs enforcement.
We interface with relevant regulatory bodies such as the Nigerian IP Office, National Office for Technology Acquisition and Promotion (NOTAP), National Agency for Food and Drug Administration and Control (NAFDAC), and the Nigerian Customs Service.
Lex Artifex LLP is extremely detail-focused and provides the highest level of IP services and brand protection in Nigeria. We take the extra time and attention to ensure the long-term sustainability of our clients' intellectual property.
Whether you are involved in retail products, biotechnology, genetics, nanotechnology, pharmaceutical sciences; software and systems engineering, heavy metal engineering, etc. you generate IP assets that require protection in the Nigeria marketplace.
For a business-focused IPR advice, contact a member of our team directly or email lexartifexllp@lexartifexllp.com; call or WhatsApp at +2348039795959.