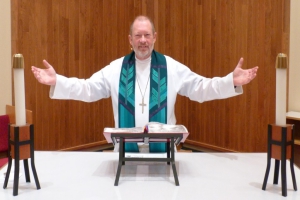 REGISTER A CHURCH: THE 8 BENEFITS OF CHURCH REGISTRATION IN NIGERIA
If you are an anointed Man of God: an Apostle, Bishop, Evangelist, Pastor, Prophet, Reverend, etc.; you may be considering opening your own Church, or registering an existing Church/Fellowship as a corporate body in Nigeria. Here are the benefits you will derive from registering that church under Part "C" of the Companies and Allied Matter Act, Cap C20 Laws of the Federation of Nigeria 2010.
1. The Church becomes a Corporate Body. As a corporate body, the church dealings and engagement with the public and the society will improve. The church can sue or be sued through its incorporated trustees to enforce its legal rights.
2. The Church becomes entitled to buy land, own fixed assets and incur liabilities under its common seal. It is illegal for an unregistered organization including an unregistered church to buy, hold or sell land anywhere in Nigeria.
3. Perpetual Succession. This means the church would have an unlimited lifespan; and will continue to exist even if the founder, senior pastors or trustees die or leave the church. A Church's existence will only cease if it is formally wound up by the Order of Court. Amongst other benefits, this allows your ministry to outlive you and even generations to come.
4. Having an Enhanced Corporate Image. The public will perceive your church as being stable than an unregistered church. Donor agencies, charity organizations, and NGOs will only partner with the church in community development efforts if the church is registered. The registration of your church can suggest that the church has an effective and responsible leadership in place.
5. The church can apply to the relevant government authority to be granted the Licence as a Place of Worship. This will enable it have he authority to solemnize marriages in accordance with the Marriage Act. Note that any marriage not celebrated in accordance with the provisions of the Marriage Act with Marriage Certificate ascribed from the Marriage Registry is null and void and merely regarded as a "church blessing" or "church ceremony". Such purported marriage has no legal effects, incidences or benefits attributed to Marriage under the Act.
6. Registering your church can afford you access to credit from official lenders and financial institutions. You can use a loan facility to finance a mortgage, purchase land or acquire fixed assets, promote the church brand image, or fund the church operations for growth and expansion. Banks will want to see proof that your church is registered with the CAC as a condition precedent to giving a loan.
7. Once your church is registered, the name is protected. Nobody can use the same name or even a name that is similar to that of your church throughout Nigeria. This has the benefit of legally protecting your image and church name from unauthorized use.
8. Ability to open and operate a bank account in the church name. Operating a church bank account is an important asset to your church because it enables you separate personal transactions from church transactions. This is one of the clearest signs that you are transparent. Some private persons, churches and other organizations will not be comfortable writing you a cheque for the church in your own name. But the church bank account shows everyone that your church is official and you are ready to begin to take donations. You need to provide proof that your church is registered with the Corporate Affairs Commission to open an account with a bank.
NEXT STEP?
If you are looking to register a church or pastoring a church in compliance with the statutory obligations of relevant laws, you are taking the right step in the right direction. Registering a church would confer numerous benefits for growth and sustainability of whatever you do. It is recommended that you obtain guidance from an accredited solicitor of the CAC for the pre and post incorporation matters of the church, and to pin down key issues relating to the governance structure and the internal affairs of same.