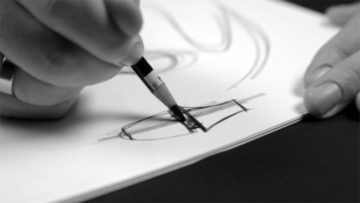 Industrial Design Lawyers in Nigeria
INDUSTRIAL DESIGN LAWYERS IN NIGERIA
A Nigerian design patent is the exclusive legal right granted over an industrial design in Nigeria. The owner of an industrial design has protection and the right to stop others from commercially exploiting the protected invention, such as using, importing or selling the industrial design in Nigeria. Industrial design protection has helped businesses drive higher sales and increased profit margins.
Lex Artifex LLP, a law firm in Nigeria, offers a broad range of industrial design applications and prosecution services in Nigeria. The Lex Artifex people are accredited intellectual property attorneys in Nigeria, and they provide clients with timely, cost-effective and excellent IP services.
The firm is licensed by the Nigerian Intellectual Property Office (i.e. the Patents, Trademarks, and Industrial Designs Registry of the Commercial Law Department of the Federal Ministry of Industry, Trade and Investment of Nigeria.
Lex Artifex LLP has the top industrial design lawyers in Nigeria who specialize in the commercialization of intellectual property and the enforcement of intellectual property rights in Nigeria. Its industrial design lawyers in Nigeria prepares and prosecutes applications for design patents at the Nigerian Patent Office and provide legal opinions on intellectual property rights, infringement and validity issues, and represent international clients on industrial design filings in Nigeria
, IP portfolio management, and drafting of licensing arrangements.
REQUIREMENTS FOR FILING AN INDUSTRIAL DESIGN APPLICATION AT THE NIGERIAN IP OFFICE
A duly executed Power of Attorney. No Notarization or legalization is required;

Name, address and nationality of the applicant;

Copies of the specifications and claims in English; and

Drawings.
Lex Artifex LLP is your progressive partner! For a business-focused IP advice and legal representation in Nigeria, please call +234.803.979.5959, email lexartifexllp@lexartifexllp.com.
Industrial Design Lawyers in Nigeria