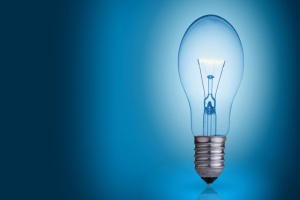 Cost of Patenting in Nigeria
COST OF PATENTING IN NIGERIA
Lex Artifex LLP, an Intellectual Property Law Firm in Nigeria has introduced the IP Helpdesk to assist businesses in protecting their Intellectual Property (IP) and enforcing their Intellectual Property Rights (IPR) when doing business in or with Nigeria. This publication gives a snapshot of the cost of patenting in Nigeria.
All fees are in United States dollars ($) and are inclusive of all government fees and/or attorney fees.
S/N

ITEM DESCRIPTION

FEES $ (USD)

1

Search

100

2a

2b

Filing an application – (convention)

Filing an application – (non-convention)

800

700

3

Additional charge for claims, per claim

100

4

Claiming convention priority

800

5

Obtaining a patent certificate

300

6

Payment of Annuities from 2nd to the 20th year

2nd to 3rd year

4th to 6th year

7th to 9th year

10th to 12th year

13th to 15th year

16th to 20th year

400

500

600

800

1000

1300

7

Obtaining a certificate attesting payment of annuities

300

8

Penalty for late renewal of Patent

300

9

Application for extension of time to pay fees

300

10

Assignment, merger, license, and/or recording of interest in a patent

300

11

Penalty for late registration of assignment

200

12

Translation fee (Per 100 foreign Words into English)

20

13

| | | |
| --- | --- | --- |
| Amendment and/or modification of particulars in one patent or pending application | | |

200

14

Disbursements (e.g. postage, bank charges, etc.)

100 – 200

15

Obtaining certified copies of other documents

300
ABOUT LEX ARTIFEX LLP
Lex Artifex LLP, a law firm in Nigeria, offers a full range of trademark, patent, and industrial design application preparation and prosecution services. Our team comprises IP Attorneys who specialize in the commercialization of intellectual property and the enforcement of intellectual property rights. Lex Artifex LLP is licensed by the Nigerian IP Office.
To learn about the IP Helpdesk and how we can assist you with IP services in Nigeria, please email: lexartifexllp@lexartifexllp.com; call or WhatsApp +234.803.979.5959.
Lex Artifex LLP's Intellectual Property Practice Group
Cost of Patenting in Nigeria