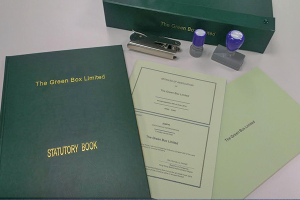 Requirements for registering a company in Nigeria
REQUIREMENTS FOR REGISTERING A COMPANY IN NIGERIA
For any business, whether small, medium or large looking to set up in Africa, Nigeria is the primary location for commerce and investment in the African region. This publication gives a snapshot of the requirements for registering a company in Nigeria.
1. WHAT IS NIGERIAN COMPANY?
The term "Nigerian Company" is widely used as the shorthand of "Nigeria private company limited by shares". It is the most popular out of the six (6) types of business entities in Nigeria because it is a limited liability business entity for both local and foreign investors. "Ltd." or "Limited" is often used as the abbreviation of "Limited Company".
2. ADVANTAGES OF NIGERIA LIMITED COMPANY:
Separate liabilities from owners: Company's liabilities are limited to capital invested into the company.

Easy company registration: None of the directors and shareholders are required to be present in Nigeria.

Investment Incentives: It can take advantage of the investment incentives and tax exemption offered by the government.

Easy Expansion: It is relatively easy to expand or to scale-up by selling shares or offering a stake in the business to outside investors.

Easy to Raise Capital: It is easier to raise large sums of money for the business or sell a part of the business.

Subsidiary company: Corporate directors and Corporate shareholders are allowed.

Nominee: Use of nominee director and shareholder is not restricted.

Nationality: No restriction on nationality (or, place of incorporation) of directors and shareholders

Meeting: No restriction on the location where company meeting is to take place. Electronic meetings are allowed.
3. COMPANY SETUP PROCEDURES IN NIGERIA
We offer 2 approaches for you to have your own company – incorporation of a brand-new company or acquisition of an existing company:
Option 1 – Company Formation (Incorporate a new company in 5-7 business days)
Our law office handles company formation and business registration in Nigeria. We will act as your legal representatives in Nigeria and incorporate a new company for you within 5-7 business days.
Option 2 – Acquisition of an Existing Nigeria Company (Buy a ready-made company)
The directorship and shareholding of a Nigerian company are completely transferable.
If you prefer the acquisition of an existing Nigerian company whether by way of merger & acquisition, take over, or purchase and assumption, note that the bid for such company would depend on availability, approval by the Securities and Exchange Commission (SEC) and sanctioned by the Federal High Court, thus it costs more than that of a new company.
4. PREPARATION FOR BUSINESS REGISTRATION
We need you to send the particulars of your company and all the following documents to us which may be transferred via email at lexartifexllp@lexartifexllp.com.
1. Authority to Act:
A notarized Power of Attorney appointing us to act as your solicitors for the incorporation of the company here in Nigeria.
2. Company Name:
Proposed three (3) names in order of preference for our office to find out any of their availability at the Companies Registry (or, in our list of ready-made company).
3. Shareholder(s) and Directors Information:
Full names of the first directors and shareholders of the company in English;

Addresses of the directors and shareholders of the company in English;

Email addresses and mobile numbers of the directors and shareholders of the company;

Means of identification of the directors and shareholders (this maybe driver's license or a national ID, or preferably, the data page of an international passport);

Name and addresses of the nominee principal officers of the company including the chairman, managing director, company secretary (our law office can act as the company secretary);

The nationality of the directors and shareholders of the company

Registered office address in Nigeria (you may with our agreement use our address as your Nigerian address in the interim.)

The nationality of the directors and shareholders of the company

For local and overseas companies, the place of Incorporation and a certified copy of the company's certificate of incorporation.

Shareholdings arrangement for multi-shareholders
5. CHOOSE YOUR PREFERRED COMPANY
Note:
Provision of Nigerian company secretary and local registered office address are mandatory in Nigerian company incorporation.
Company Secretary is a statutory position, it is not the same as the personal assistance of the company's key manager.

Local registered office address is intended for receiving government correspondences. For this purpose, we offer virtual office services to help offshore investors and overseas companies.

A private company must have at least one (1) director (non-employee shareholders).
6. ISSUANCE OF COMPANY CERTIFICATE AND CERTIFIED TRUE COPIES OF COMPANY INCORPORATION DOCUMENTS
We will obtain the Certified True Copies of your company incorporation documents from the Corporate Affairs Commission after registration. These documents will be required by Nigerian Banks when you want to open a corporate bank account for the company.
7. OTHER SERVICES OFFERED INCLUDE:
Advisory on trade and investment in Nigeria;

Representation in Nigeria for transnational companies and offshore investors;

Brand protection and anti-counterfeiting services (trademark and patent services);

Legal Due diligence;

Legal compliance;

Business immigration services.
CONTACT US!
We are your progressive partner. Call or WhatsApp at +234.803.979.5959, email – lexartifexllp@lexartifexllp.com.
COMPLETE COMPANY KIT
Your complete company kit will include – the Incorporation Documents, Common Seal, and Stamp bearing your company name. The cost of producing the company kit is part of our professional fees.

Courier service from Nigeria to your designated address is charged separately.
8. VIRTUAL OFFICE SERVICES IN NIGERIA
If you want to have a corresponding address in Nigeria to receive business document and parcel, or a dedicated phone number with human receptionists' services, we have Virtual Office Services in Nigeria for your consideration:
Nigerian Telephone Number (1 year)

Nigerian Receptionist Service (1 year)

Nigerian Correspondence Address Service (1 year)
Note:
Nigerian receptionist service is conducted in English, within normal office hours of Nigeria. The receptionists greet the callers with your company names and inform you the callers' contact information by email for your reply.

Correspondence address is a commercial address; thus, it is not able to collect and store bulky items.

Courier service from Nigeria to your designated address is charged separately.
CONTACT US!
We are your progressive partner. Call or WhatsApp at +234.803.979.5959, email – lexartifexllp@lexartifexllp.com.
Lex Artifex LLP's Trade & Investment Advisory Group
Requirements for registering a company in Nigeria