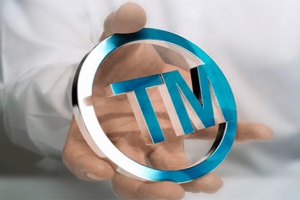 Trademark Agent in Nigeria
TRADEMARK AGENT IN NIGERIA
If you are running a business and have a word, symbol, phrase, logo, design, or combination of those representing your goods or services, it is important that you consider trademark filing and protection in Nigeria – (Nigeria being one of the hubs for transborder trade in the world).
Lex Artifex LLP offers a broad range of Trademark applications and prosecution services in Nigeria. As accredited trademark agent in Nigeria, we provide clients with timely, cost-effective and top-notch trademark services.
We are licensed as IP Attorneys by the Nigerian IP Office (i.e. the Trademarks, Patents And Designs Registry of the Commercial Law Department of the Federal Ministry of Industry, Trade And Investment of Nigeria.
We specialize in the commercialization of intellectual property and the enforcement of intellectual property rights in Nigeria. Our team combines expertise in preparing and prosecuting applications for trademarks at the Nigerian Trademark Office and provides legal opinions on intellectual property rights, infringement and validity issues.
We represent Nigerian and international clients on IP filing in Nigeria, IP portfolio management, and drafting of licensing arrangements.
TRADEMARK FILING PROCEDURES IN NIGERIA
The following details are important for every application for trademark in Nigeria:
1. Filing is made for a principal through an accredited trademark attorney in Nigeria. To act for clients, we accept a Power of Attorney simply signed, with full particulars of the name, address, and nationality of the client/applicant.
2. The delivery time for a Preliminary Search Report to confirm the mark's distinctiveness from existing and pending registrations is within five (5) business days.
3. Where the trademark is acceptable for registration, a Letter of Acceptance will be issued by the Registrar of Trademarks.
4. The trademark will be published in the Nigerian Trademark Journal and will be open to opposition for a period of two (2) months from the date of advertisement.
5. If no objections to the registration of the trademark are received within the specified period or no objections are sustained, a Certificate of Registration shall be issued by the Registrar. When issued, the Registration Certificate will reflect the date of initial filing as date of registration (i.e. date of filing acknowledgment).
6. A trademark can be registered either in plainly (black and white) color or in a color format. However, if it is in a color format, the protection shall be limited to that color only. If it is plainly (black and white), the registration shall afford protection to all colors of the presentation of the trademark.
7. If you want to register a combined trademark (which includes both word elements and figurative elements), the exclusive right to use the trademark is limited to a use of the trademark in the exact configuration or way in which it was filed and registered. If a client wishes to use the word element of his trademark separately from the logo (or vice versa), then the registration for another trademark including only the word or figurative elements is necessary in order to offer separate protection.
8. The first-to-file rule is of great significance for registration of trademark in Nigeria. If two or more applications are identical or similar only the first application will be given importance for registration.
9. Registered trademarks in Nigeria have an initial validity of seven (7) years from the application date and can be renewed indefinitely for further periods of fourteen (14) years.
10. It is not necessary for a trademark to be in use in Nigeria in order for it to be registered.
We are your progressive partner! For a business-focused IP advice, trademark application in Nigeria and legal representation in Nigeria, please call +234.803.979.5959, or email lexartifexllp@lexartifexllp.com. We'll be happy to assist you!
Trademark Agent in Nigeria